Classrooms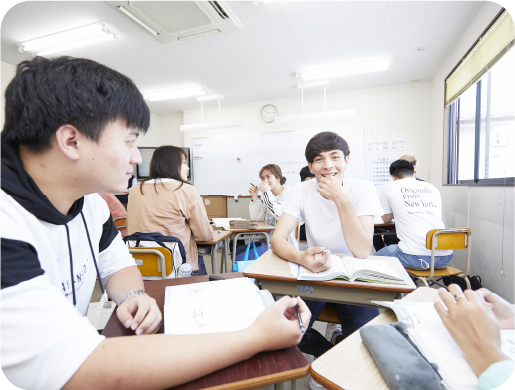 Osaka Japanese Language Academy provides small classes that consist of a maximum of 20 students in each class room. Students can study Japanese with experienced teachers in a good learning environment. We have morning classes and afternoon classes so a maximum 244 students can study Japanese in this school per day.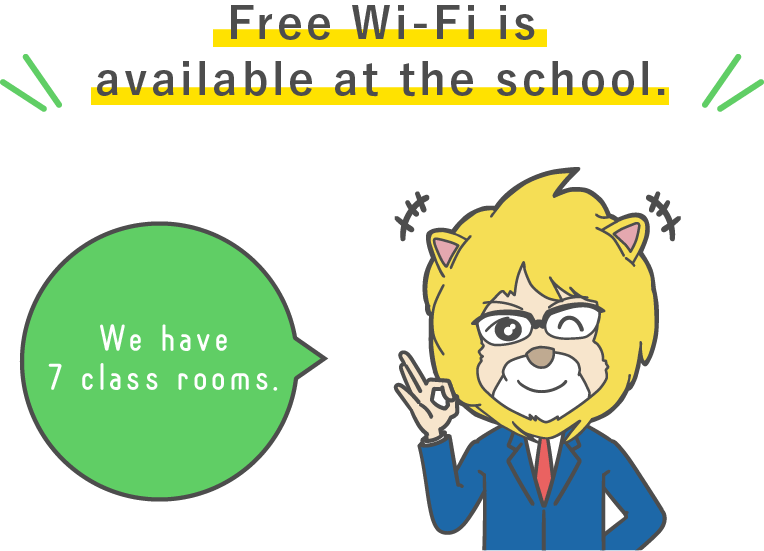 Cafeteria
We have a cafeteria on the first floor. Students can have lunch and study breaks here. Water is also available for students her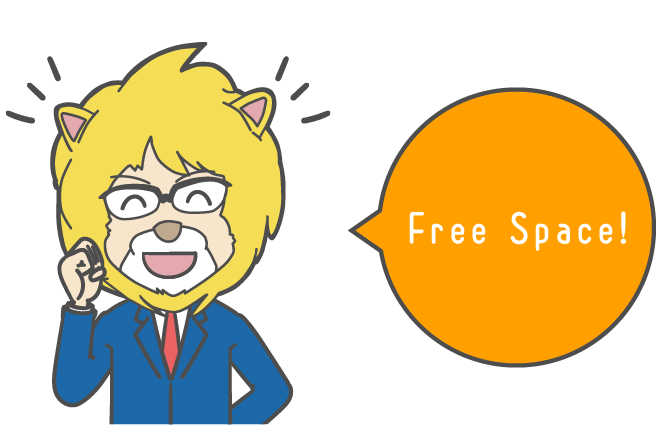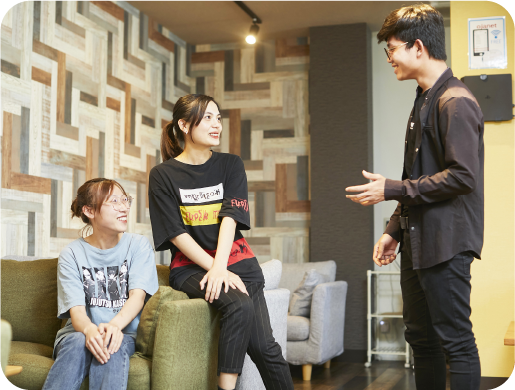 Shared Space
Library
There are not only Japanese text books for learning Japanese, but also the books for studying Japanese culture, society, history, economics, and the business. Also we have comics.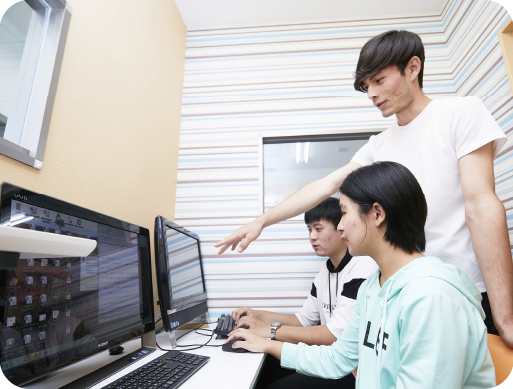 Free Space (computer)
There are two computers placed in the shared room for the students to use. These computers are very popular for the use of video chat and making the phone calls through Skype. You can also read the travel, and guide books displayed in a shelf right next to the computers.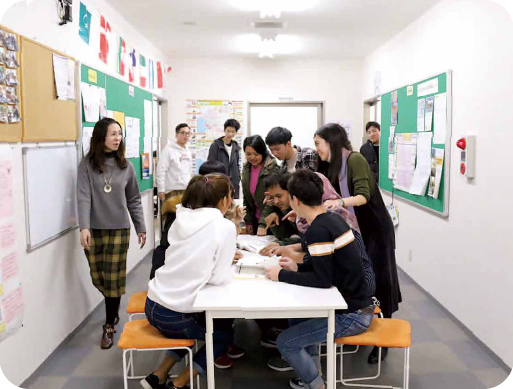 Free Space
There are some free spaces for students. They can study and chill out in these areas.
Reception room
This space is for teachers and students to meet and talk as well as for, teachers and visitors to meet and talk.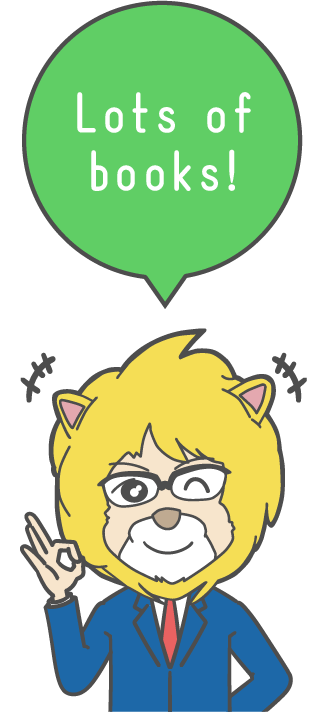 Entrance・Lobby・ Student affairs Office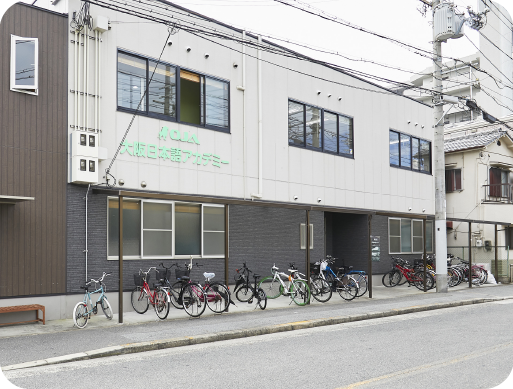 Entrance
Entrance has a large door making the lobby a bright space.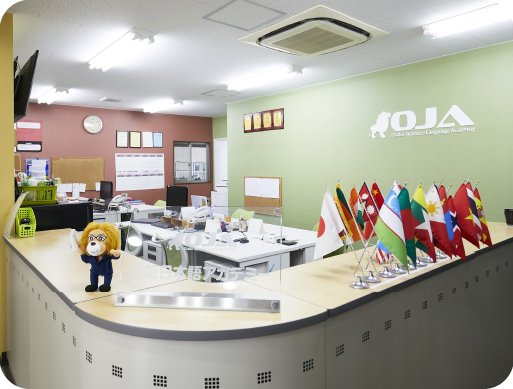 Lobby
You will find a lobby near entrance, which is a shared space for students and the faculty.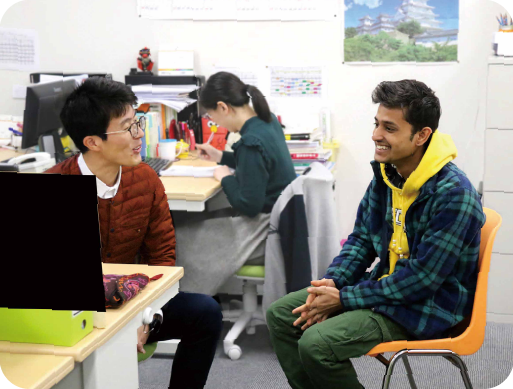 Faculty Room
Students will be able to ask questions and consultation at any time, because Teachers always wait in the faculty room.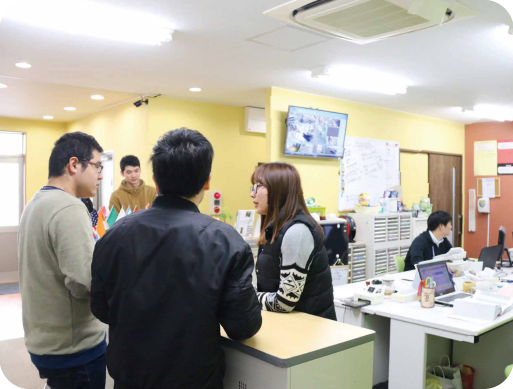 Student Affairs Office
You can always find a staff inside the student affairs office. If you need to discuss about none study related subject, feel free to talk. Even if you don't need to discuss anything, there are many staffs for having fun conversations with.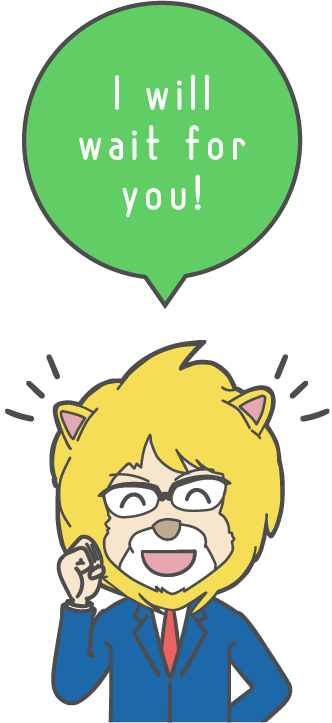 covid-19We are taking preventative measures against COVID-19.
● Students and teachers get their temperature taken when they enter the school.
● Everyone is welcome to use disinfectant.
● Everyone is required to wear masks. ● Measures to prevent air-borne infection.
● Ventilation ● Disinfecting Common Spaces and Classrooms